Copy Trading Platforms
eToro is one of the best known copy trading platforms, but it isn't cheap and is only available in a handful of countries. So we've reviewed 2 alternatives that could work for you: FPMarkets.com and LiteFinance.com.
4.8

/ 5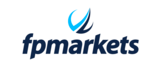 Trade over 1,000 instruments on flexible leverage up to 1:500 on the MT4/5 and cTrader platforms. FP Markets is a true ECN broker and accepts all trading styles without restrictions.
Likes
Flexible leverage up to 1:500.
Trade over 1,000 financial instruments.
Trade on MT4/5 or cTrader without restrictions.
Copy trading service is available.
Customer support is available 24/7.
Dislikes
No TradingView integration is available for now.
No investor compensation fund in the event of bankruptcy.
Our take on FP Markets
We've traded through this broker's MT5 Raw account and can vouch for its low spreads and reliable trading environment. Its Raw account is designed for day traders and scalpers, and its Standard account will suit all others.
We also like the breadth of instruments available through its platform. You'll find over 70 currency pairs, as well as gold and silver priced in US dollars, euros and Aussie dollars. You can also go long or short on stocks and government bonds through over 40 ETFs.
Its free educational content also sets it apart from the competition. Fund your account to get access to trading signals from Trading Signal and Autochartist. You'll also get access to free trading courses for beginners and experienced traders, weekly webinars and e-books.
Copy trading platforms comparison
FP Markets is an up-and-coming challenger when it comes to copy trading. It launched its social trading platform in March 2021 and now hosts over 300 signals providers on MetaTrader 4 and 5. You can search and filter these traders based on their performance over different timeframes. However, it doesn't show much money each of these traders manages.
LiteForex is home to over 1,600 traders you can copy on MetaTrader 4 or 5. We found 2 traders with over US$ 1 million in assets under management, some of which was their own. That's a good thing because it aligns their interests with yours.
Copy trading fees and "hidden fees"
Neither FP Markets nor LiteForex charge additional fees for their copy trading service. Instead, you'll simply pay trading fees whenever your account copies trades. And in the case of FP Markets (FPMarkets.com) and LiteForex (LiteFinance.com), you'll split any profits with the traders you follow. These profit sharing percentages, set freely by the traders, usually vary between 20% and 30% of the profit they generate for you.
Currency conversion fees
Because the US Dollar is the only account base currency that eToro supports, you'll pay a 0.50% currency conversion fees when you pay money in, and take money out of your account (unless you already have dollars). This amounts to a 1% haircut on your investment. This means you'll need to earn just over 1% to breakeven.
In contrast, FP Markets (FPMarkets.com) supports 11 account base currencies, which could save you a significant amount of money. These account currencies are (in alphabetical order): AUD, CAD, CHF, EUR, GBP, HKD, JPY, NZD, PLN, SGD and the USD.
LiteForex (LiteFinance.com) supports 6 account base currencies, namely: CHF, EUR, GBP, PLN, RUB and USD.
How to evaluate a trader
Both brokers provide risk detailed risk and return metrics, as well as insights into a trader's trading history. However, you might be surprised to learn that they sometimes calculate risk and return in very different ways.
1. Performance metrics
When calculating a trader's return on investment, FP Markets (FPMarkets.com) adjusts the trader's balance for deposits and withdrawals. In addition, it calculates his or her's performance across all trades, including open trades, in line with industry standards. This presents a fairer view of a trader's performance, because it also captures unrealized profits and losses. When performance is only calculated across closed trades, this can encourage traders to delay closing loss-making positions in order to artificially inflate their return.
LiteForex doesn't exclude deposits and withdrawals from changes in a trader's equity. This causes returns to spike in the first month (after an initial deposit is made) and distorts measures of performance over time. Furthermore, as a trader's return is only calculated across closed trades, it doesn't capture unrealized gains or losses across open positions. This will prevent you from forming a clear opinion about a trader's true performance.
2. Risk metrics
LiteForex measures risk on a scale of 1 to 10, where 1 means very low risk and 10 means extreme risk. This makes it possible to compare traders on a relative basis. Unfortunately, LiteForex provides no insights into its calculation. Because these scores are based on proprietary formulas, you'll also struggle to translate these into dollar amounts.
We like that FP Markets provides a wealth of risk metrics used by financial professionals. You'll find information about the standard deviation of a trader's returns on a daily, monthly and yearly basis. You'll also be in a position to relate risk and return through each trader's Sharpe ratio and Recovery factor. And finally, you'll find simple statistics around the number of winning and losing trades, the best and worst trades (in dollar amounts).
3. Trading history
Both brokers allow you to see the current composition of trader's portfolio by asset class and instrument. This is a picture at a point in time, rather than a view of where they are heading next.
In addition, LiteForex (LiteFinance.com) shows the full history of buy and sell orders since account opening. This could be helpful if you are looking to audit performance or simply learn. If you're keen to find out more about a trader's strategy, you can also send him or her a private message on LiteForex.
How to copy other traders
With FP Markets (FPMarkets.com), the minimum investment varies from trader to trader. We've seen amounts between US$ 50 and US$ 1,000. Then, decide how you wish to copy their trades going forward. You could copy their trades in proportion to your funds, open even larger positions or only commit a fixed size to each copy trade. With LiteForex (LiteFinance.com), there's no minimum investment: chose freely how much you wish to invest in a copy relationship.
How to manage your risk
FP Markets and LiteForex allow you to set risk limits for the entire copy relationship, in dollar amounts. For example, you could set total loss and/or total profit thresholds, in dollar amounts, and end the copy relationship altogether once one of these thresholds is met.
If you want to take a break, both brokers also allow you to temporarily break a copy relationship at any time, without closing your open positions. With FP Markets, any currently opened trades will continue to copy stop-loss, take-profit or close actions initiated by the copied trader. This is important from a risk management perspective.
Last but not least, FP Markets allow you to close a copied trade manually at any time, without ending the copy relationship. This is helpful if you dislike a specific investment decision, but like a trader's overall strategy. This is something you may appreciate even if you prefer a more hands-off approach to investing.
How to earn passive income
If you're a talented trader, you could generate a second income by allowing others to copy your trades. FP Markets (FPMarkets.com) and LiteForex (LiteFinance.com) allow you to set your commission freely and generate an income from day 1. This commission is a profit-sharing agreement, because it's only paid from positive returns. You may open more than one account to execute different trading strategies and adjust your commission accordingly. We like this model, because it better aligns your interests with that of your followers.
Conclusion
FP Markets provides significantly lower fees that will help you turn a profit faster, all else being equal. We also like its risk management tools, which are more granular than that offered by LiteForex. This complexity could appeal to more experienced traders, but confuse newcomers.
If you'd like to see for yourself, why not open a free trading account today with FPMarkets.com or LiteFinance.com. If you go for FP Markets, open an account through the links on this page to reach FP Markets LLC, its entity in St. Vincent and the Grenadines, as this is the entity through which it offers a copy trading service. The name of the entity is shown on the account opening form.
Share this article:

About the author
I'm Stéphane, a trader and an entrepreneur. My mission with TrustedBrokers is to help you find the right broker for you, whether you're a beginner or a pro. I've personally used and tested the brokers on our service, opening and funding real-money accounts, contacting customer service and placing trades. I started my career in investment banking in London.