About Us
TrustedBrokers was founded in 2012 with the mission of helping traders find the best broker for them.
Who we are
TrustedBrokers is a free and impartial comparison service for traders. Unlike other comparison services, we review brokers at the account level. Our reviews reflect our personal experience of trading through their platforms. We're independent of the brokers we review and strive to provide fair and impartial advice.
TrustedBrokers by the numbers
Every month, TrustedBrokers reaches tens of thousands of traders, new and experienced. The following numbers reflect a typical month:
Over 70,000 visits to TrustedBrokers.com.
Over 3,900 visits to our partner brokers.
Over 500 trading accounts opened.
History of TrustedBrokers
2023

TrustedBrokers moves its headquarter to the United Arab Emirates in 2023. Later that year, it introduces its « Licence Checker » service to verify the validity of broker licences in near real-time.

2021

ForexBrokersAZ.com becomes TrustedBrokers.com to reflect its brokers' focus on a wide range of asset classes, beyond Forex.

2020

ForexBrokersAZ.com broadens its editorial coverage to include stocks, metals and commodities.

2016

ForexBrokersAZ.com becomes available in French and Spanish. Other languages are subsequently added.

2012

ForexBrokersAZ.com was founded in the United Kingdom in 2012 with the goal of helping Forex traders find the best trading account for them. It was then the first service to compare brokers at the account-level.
Our values
Users first: TrustedBrokers was built for traders, by traders. We strive to provide answers to questions that new and experienced traders ask themselves.
Impartiality: TrustedBrokers is privately owned and independent from the brokers it reviews. We aim to provide balanced reviews, highlighting each broker's strengths and weaknesses, and suggesting alternatives where relevant.
Transparency: our service is free of charge to you. The brokers we partner with usually pay us a commission when we refer traders onto them. Some pay advertising fees to appear on our website. These arrangements have no impact on our reviews or the fees you pay your broker, except in the case of FXCC where a mark-up is applied.
Our editorial team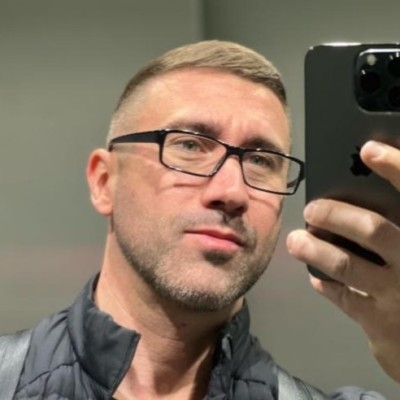 Stefan Bottine
Founder, CEO and Editor-in-Chief
Stefan is the founder of TrustedBrokers. He oversees the day-to-day running of the service, including content strategy and creation. Stefan started his career in investment banking, before pivoting towards digital marketing. Stefan actively trades Forex, crypto-currencies and stocks in his own time.
Our editorial standards
TrustedBrokers follows the letter and spirit of guidelines issued by the European Securities and Markets Authority in its editorial coverage. This is why risk warnings appear prominently alongside links to broker websites, in the same font size as that used predominantly on the page.
TrustedBrokers also follows the policy statement published by CySEC, the EU's financial regulator, regarding the marketing, distribution and sale of CFDs. We do not promote bonuses to users who reside in the European Union and call out geographical restrictions on product availability or service levels.
Contact us
We look forward to receiving your comments or suggestions. Send us an email at hello (at) trustedbrokers.com.
Headquarter
Our headquarter is in Dubai's Media City, Building 5, and is not open to the public.