How to Trade Stocks Premarket
Here's how to take advantage of stock market premarket trading opportunities today, and protect yourself across volatility.
Choose the right broker
Open an account with Exness.com to trade the following Nasdaq and NYSE-listed stocks on a premarket basis, Monday to Friday, from 10am GMT:
Advanced Micro Devices, Inc (AMD)
Alibaba ADR (BABA)
Amazon.com, Inc. (AMZN)
AMC Entertainment Holdings Inc (AMC)
Apple Inc (AAPL)
Baidu Inc (BIDU)
Bank of America Corp (BAC)
Berkshire Hathaway Inc (BRK)
Beyond Meat Inc (BYND)
Bilibili Inc ADR (BILI)
BlackBerry Ltd (BB)
Boeing Co (BA)
Citigroup Inc (C)
Fortinet Inc (FTNT)
Futu Holdings Ltd (FUTU)
Intel Corporation (INTC)
JD.com Inc (JD)
Johnson & Johnson (JNJ)
Li Auto Inc (LI)
Meta Platforms Inc (META)
Microsoft Corp (MSFT)
NetEase Inc (NTES)
Netflix Inc (NFLX)
Nio Inc ADR (NIO)
NVIDIA Corp (NVDA)
Oracle Corp (ORCL)
PayPal Holdings Inc (PYPL)
PDD Holdings Inc ADR (PDD)
Pfizer Inc. (PFE)
TAL Education Group (TAL)
Taiwan Semiconductor Mfg. Co. Ltd (TSM)
Tesla (TSLA)
Up Fintech Holding Ltd (TIGR)
Wells Fargo & Co (WFC)
Xpeng Inc ADR (XPEV)
Please note that it is only possible to close existing positions during premarket hours. You'll need to wait until market open to place buy orders. Trade over 90 stocks through Exness, as well as CFDs on stock indices, Forex and commodities with little to no swap fees, depending on the asset class. Visit Exness.com to open an account in under 1 minute.
Benefits of Premarket Trading
Get ahead of the curve: the early bird gets the worm, as the saying goes. Premarket trading provides a window into how the stock market is likely to open. These insights can inform your trading strategy, giving you a head start as you enter the regular session.
React to news: in a fast-paced financial world, information is everything. Premarket trading empowers you to react to news events that occur outside of regular trading hours. Imagine a scenario where a company releases stellar earnings results after the closing bell. Premarket trading could allow you to secure the stock at a more favourable price before the market fully digests the news.
Convenience: unlike regular trading hours that often clash with work or life commitments, premarket trading extends the window of opportunity. Whether you're an early bird or a night owl, premarket trading makes it possible to participate in the market at a time that works for you.
Risks of Premarket Trading
Limited liquidity: while premarket trading offers convenience, it often comes at a cost - limited liquidity. Trading volume during these hours tends to be lower compared to regular trading hours. The smaller number of participants will make it harder to find buyers or sellers for your trades. This can also lead to wider bid-ask spreads, potentially eating into your profits.
Increased volatility: with fewer participants in the premarket arena, volatility tends to reign supreme. Prices can swing more wildly during this time due to the absence of the full market contingent. Investors should exercise caution, trade with smaller position sizes and use little to no leverage to protect against rapid price fluctuations.
Risk of slippage: slippage, defined as the difference between expected and actual trade prices, can be exacerbated by the limited liquidity during these hours. Traders are advised to remain vigilant and use appropriate risk management strategies.
Featured Brokers
Best Conditions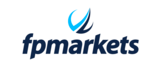 Trade over 60 pairs of currencies as well as CFDs on crypto-currencies, shares, indices and ... MoreTrade over 60 pairs of currencies as well as CFDs on crypto-currencies, shares, indices and commodities from 0 pips plus commission, over MT4/5 or cTrader. Get ultra-fast execution speeds under 40 milliseconds with this ECN account.
Best Platform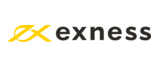 Trade CFDs on Forex, crypto-currencies, stocks, indices, metals and energies with dynamic leverage ... MoreTrade CFDs on Forex, crypto-currencies, stocks, indices, metals and energies with dynamic leverage on MT4 or MT5. Spreads from 0.3 pips with no commission. All EAs are allowed.
$100 deposit
0.3 pips EUR/USD
Risk warning: CFDs are leveraged products. Trading in CFDs carries a high level of risk thus may not be appropriate for all investors. The investment value can both increase and decrease and the investors may lose all their invested capital.